23 12 2022
R&D men introduce optical quality sorter
Sorting seed potatoes by quality. It is possible with our newest machine: the Optica Q. Late November we will present it for the first time at INTERPOM in Kortrijk. Cannot wait that long? In this article our R&D men will tell the story behind the machine.
At the table are R&D manager Ronald Koers, engineer Harold Karsies and software engineer Menno Koekoek. Together with their colleagues they for the R&D department of Schouten Sorting. "I know the agricultural world well', says Menno. 'At an early age I sat at the conveyor belt in my parents' company sorting sprouts. I know better than anyone how dull this work can be. It is great that we succeeded in automating this process with an optical quality sorter.'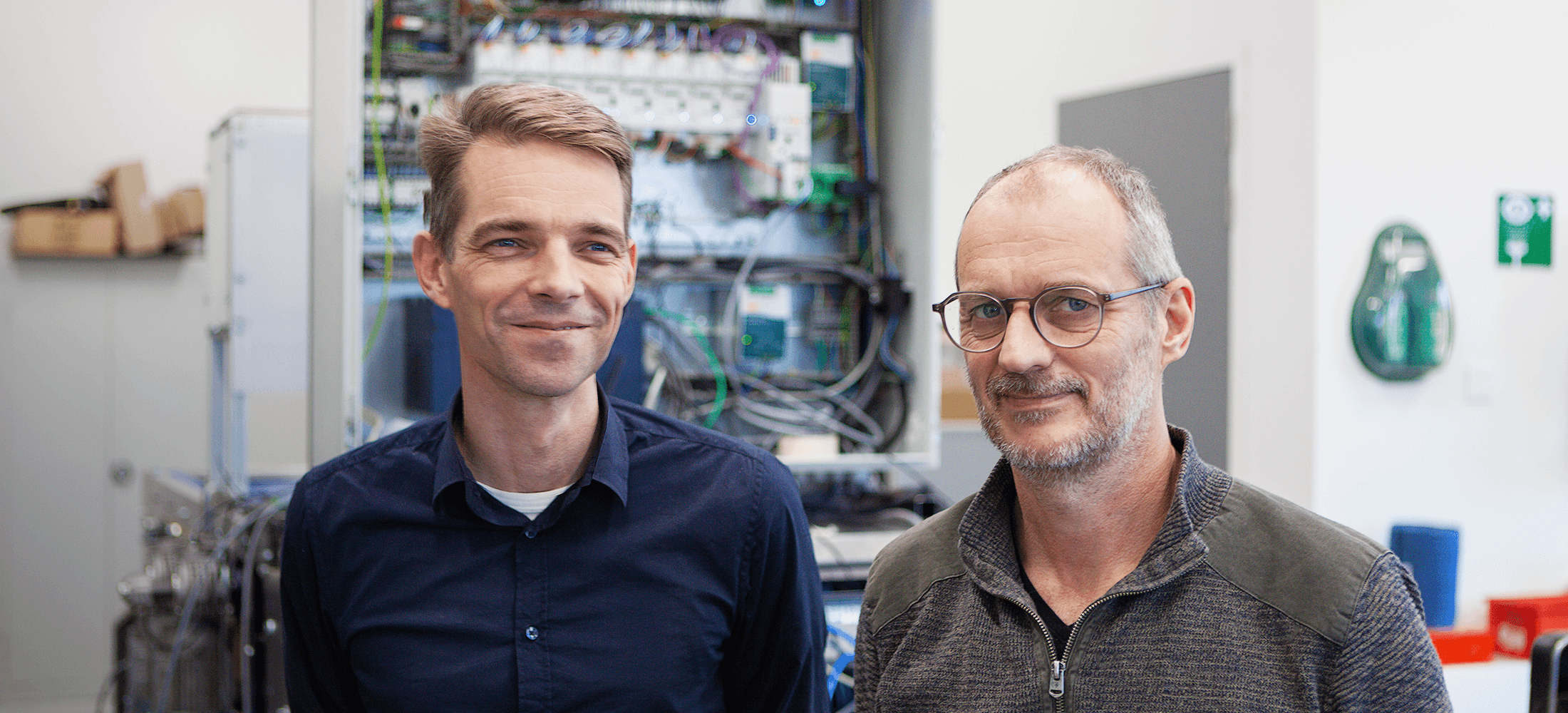 Sorting carefully by quality
More than seven years ago, Schouten Agri Sorting Solutions introduced the Optica CS, a solution for custom-sorting unwashed seed potatoes with a high capacity. "This solution is now being used by several customers in the Netherlands," says Menno. "With our new optical quality sorter, the Optica Q, we now also make it possible to automatically sort by quality. A valuable addition."
The optical quality sorter is equipped with deep-learning technology. "We have taught the Optica Q in detail what the wrong seed potatoes look like. Based on this, the machine can very accurately control the quality. Thanks to the roller conveyor, the harvest is clearly visible from all sides and potatoes with scab, rhizoctonia, wireworms, clods or damage are easily removed.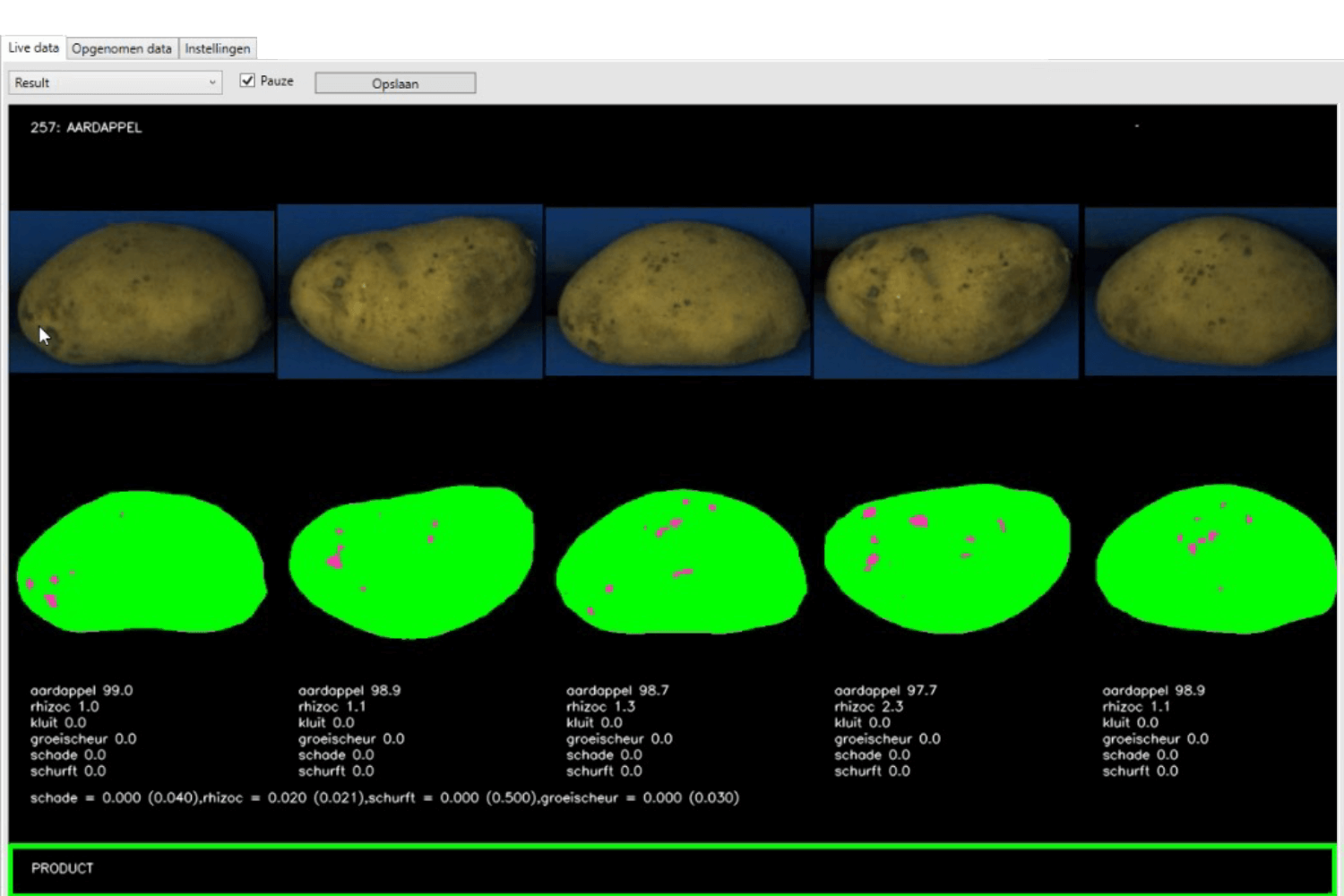 Own platform
Although the Optica Q uses existing algorithms, the machine runs on the unique Invaro software and vision platform. "Because we developed and maintain this platform ourselves with a team of 5 specialists, we can respond quickly to questions from customers," says Ronald. "We also have our own Invaro service department. Our 23 technicians visit us on location and with our professionally equipped remote department we can also provide remote support."
An additional advantage of having your own platform is that it can easily be improved based on needs. "We use the platform for sorting solutions for seed potatoes and flowers. This broad perspective yields many interesting insights. Updates we make are available to all customers. As a result, our solutions, including the Optica Q, automatically keep up to date."
The maximum from every harvest
The Optica Q is a compact machine with a length of three metres. "With our knowledge and experience, we can help with the implementation in existing setups," says Harold. "The Optica Q can be used alongside our optical size sorter, the Optica CS, conventional shock or shaking sorters or in combination with machines from other brands. That flexibility offers a solution. For example, you can put unwashed seed potatoes through the Optica Q immediately after size grading, but also after a storage period, for example. That way you can be sure that you will ultimately deliver a clean product to the customer."
Ten to fifteen tons of seed potatoes are processed per hour. Converted, the Optica Q reads as fast as three people in the reading room. This results in considerable savings, but above all offers opportunities for further professionalisation. "Quality sorting is the last step in the process. The more accurately this is done, the better. With the Optica Q, each seed potato is estimated at the correct value, so that you get the most out of the harvest."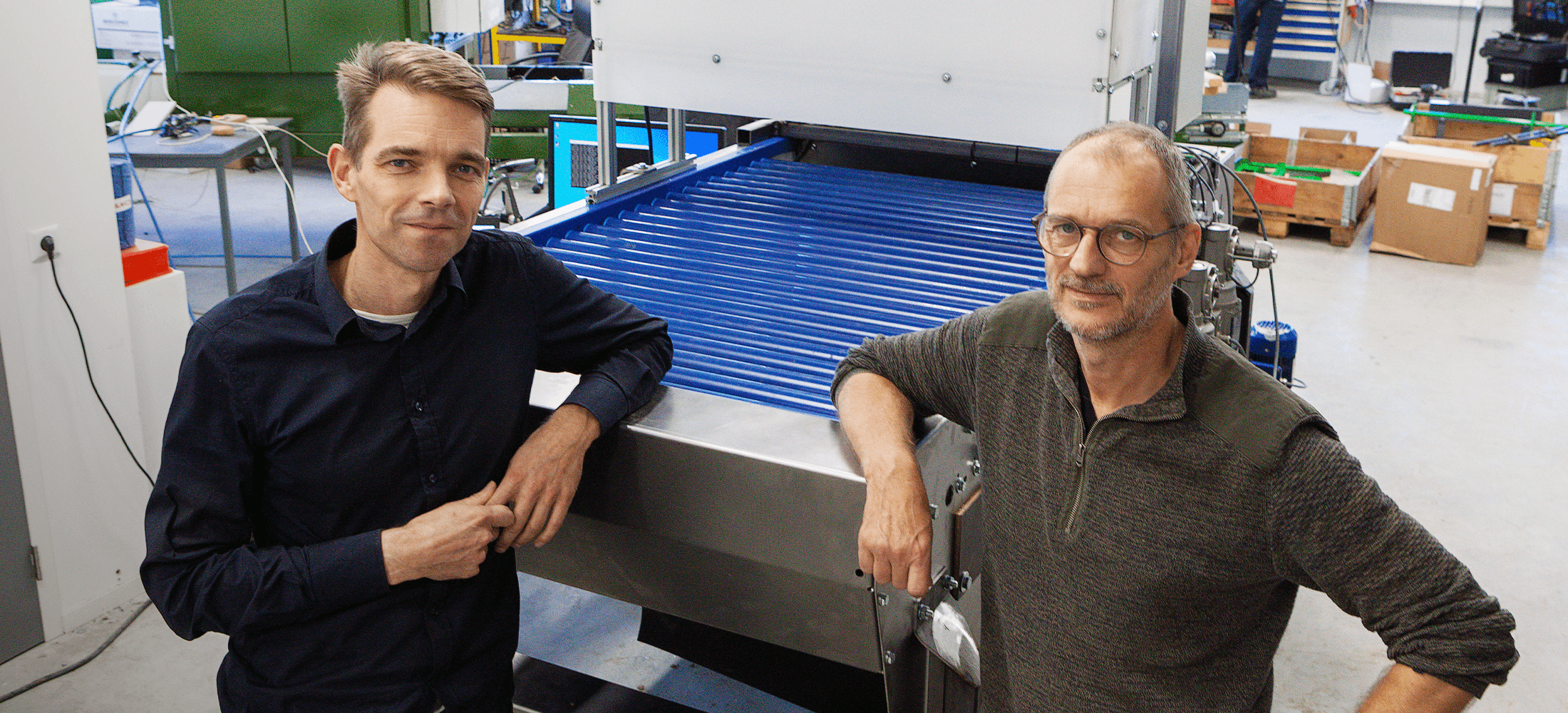 Together with the client
A customer panel was set up to ensure that the Optica Q meets the needs of the customer as closely as possible. "The panel challenged us to incorporate specific wishes into the machine," says Ronald. In the coming months, the R&D men will test a prototype of the Optica Q in practice. Based on this, they implement optimisations, so that a first series can be delivered for the 2023/2024 sorting season. "The close cooperation with customers makes our work fun. Thanks to our involvement, we know what is important to them. And we develop solutions that add value."